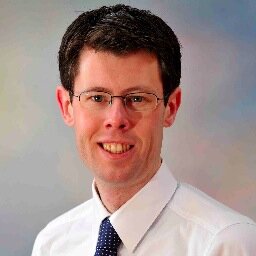 On Thursday 22nd May you have the opportunity to elect Members of the European Parliament to represent the East Midlands.
Labour is focussed on the issues that matter to families in our region. People are worried about the cost of living crisis, rising energy bills, the cost of the weekly shop, long hours and stagnant wages and opportunities for their children.
Labour will work to protect the thousands of jobs in the area that depend on our trade with the European Union. We need growth and investment to get the economy moving. The uncertainty created by the Tory and UKIP position on Europe is causing real concern in the business community, putting jobs and investment at risk.
In the European Parliament Labour's MEPs, including your current Labour MEP Glenis Willmott, are standing up to the big energy companies, the banks and fighting to protect your rights at work.
Labour MEPs delivered measures to cap bankers' bonuses, but Tory MEPs failed to support these rules and George Osborne is trying to stop this with a legal challenge. Labour MEPs backed a €6 billion fund to provide a jobs guarantee for young people looking for work. Tory MEPs refused to support this whilst thousands of young people in the area are out of work.
Our priority is to make Europe work for people in our region. To do that we have to win the argument for sensible reform in Europe, not be isolated on the sidelines when big decisions will get made without Britain's voice getting heard. If proposals come forward that see more powers moving from the British to Brussels Labour will offer an in/out referendum on our EU membership. Labour will put this commitment into law.
Labour will work to close the loopholes in agency workers rules and make sure the National Minimum Wage is properly enforced. We will stop a race to the bottom on wages and skills.
We also want to stop the European Parliament meeting in two places by supporting an end to the expensive and wasteful sittings in Strasbourg.
I was born and grew up in Bassetlaw, Nottinghamshire. I know the East Midlands well and I would be proud to represent our region in the European Parliament. If elected, I would want to work with local councillors and MPs. Labour MEPs will work tirelessly for all parts of the region and will deliver results on the issues that matter.
You can find out more at my website www.rorypalmer.org or at www.eastmidslabour.org.uk. You can also follow me on Twitter at @Rory_Palmer