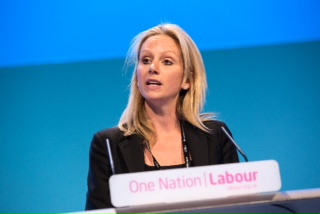 Labour's Parliamentary Candidate for Lincoln Lucy Rigby is calling on the government to act on the housing crisis – in the wake of figures showing the city is a home repossession hotspot.
389 residential properties in Lincoln were repossessed in the last year, equating to one in 77 local rented and mortgaged households according to information from the Ministry of Justice. Over 210,000 homes in England have been at risk of eviction or repossession in the last year, the equivalent of 582 every day.
Shelter, the housing and homelessness charity, is warning that sky-high housing costs are pushing more and more families to the brink. With finances stretched to bursting point, just one thing, such as an illness or job loss, can be all it takes to leave a family facing losing their home.
Reacting to the government-sourced information, Lucy Rigby said: "These worrying figures prove what Labour has been warning – that there is a housing crisis being perpetuated by David Cameron's inaction.
"Everyone affected by the repossession has had their lives turned upside down by the experience, as they faced seeing their home - the foundation of their life - ripped away from underneath them.
"Tragically, more and more people are struggling to make ends meet as prices continue to rise faster than wages."
Ms Rigby added: "A Labour government elected in 2015 will build 200,000 new homes a year to help more young people onto the housing ladder. We will also push to make three-year tenancies the norm so that families can plan ahead, and ban rip-off letting agent's fees which hit tenants unfairly."